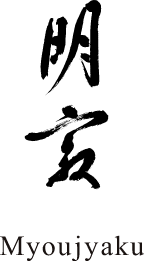 About us
Our creations come to life through
our commitment
to bringing out the innate potential of ingredients.
We dedicate each day to better understand and have gratitude for our ingredients
which we receive from Edo Tokyo and all over Japan.
We focus on vegetables gifted by the four seasons
and create dishes that bring you the essence of the
wilderness of the fields and mountains, the rivers and oceans,
and bring you intimately closer to the earth, the wind and the waters.
Reservations
Reservation site
OMAKASE